I'm a big fan of the Phoenix Zoo. Not only is it a great place to see African desert and American desert animals, but when you buy a year's membership it is one one of the best entertainment values going.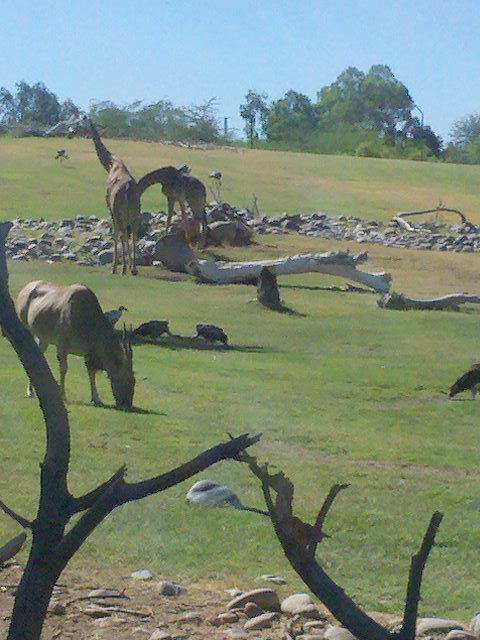 As I mentioned a couple of months ago, they also have bicycles you can rent to tour the Zoo on two wheels ...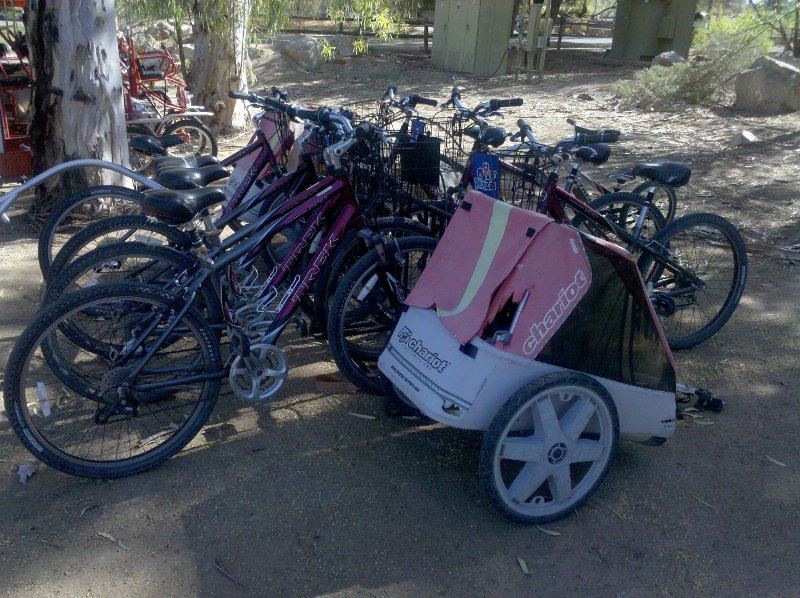 Or on four wheels if that is more to your liking ...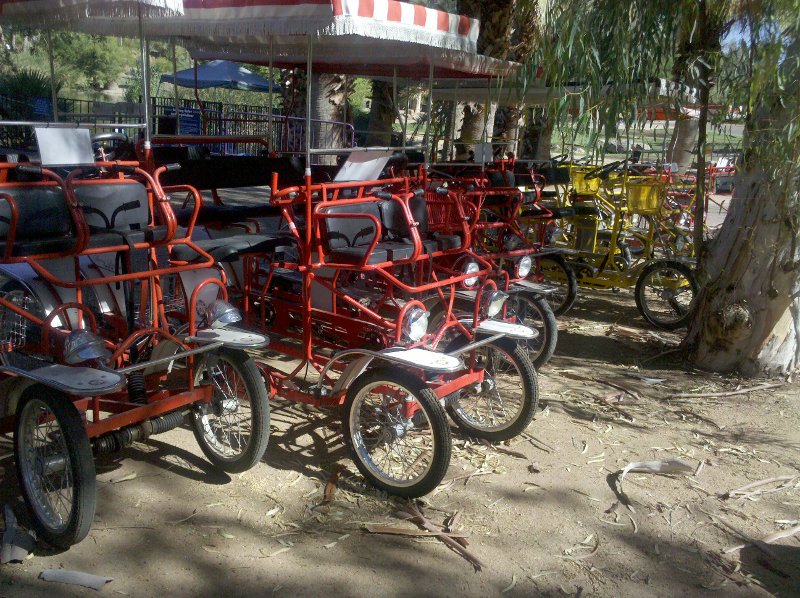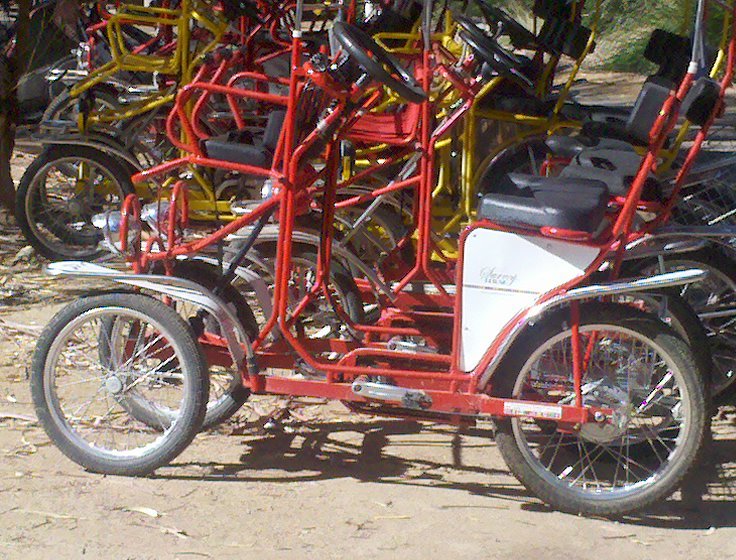 You can also bring your own bikes if you want ...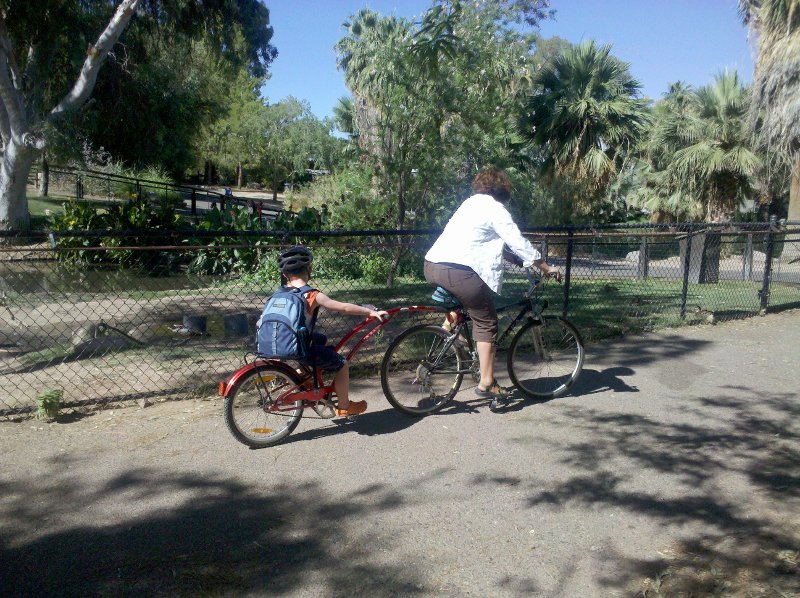 This time of year, you need to head over there pretty early in order to beat the heat and actually see some of the animals. With a Zoo membership you can get in one hour earlier than everybody else, at 6:00 AM.
My little granddaughter is almost old enough to ride in the Schwinn Scout trailer, I can hardly wait.