This morning, I was sitting outside one of my favorite haunts: Starbucks ...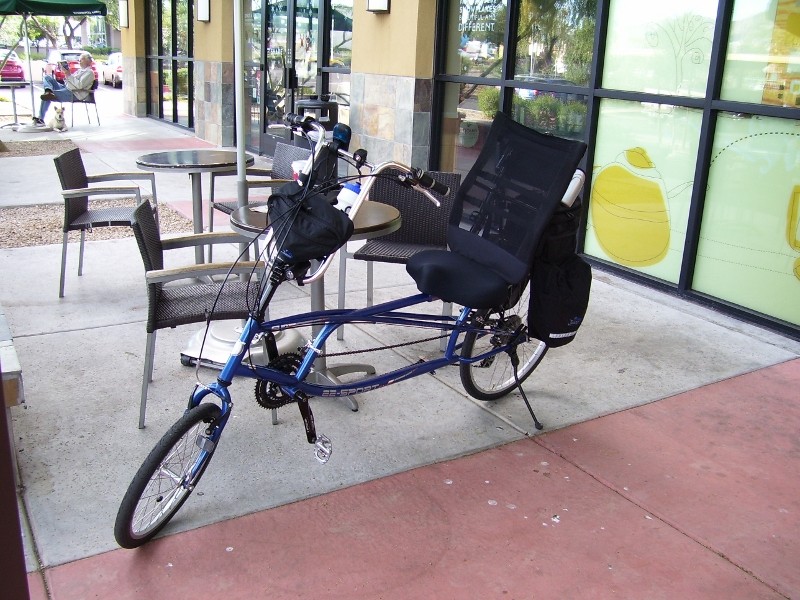 I was utilizing the
Official BluesCat Communication System
to surf the Web, visiting one of my favorite web sites: the
Recumbent Riders Social Club
. One of my buddies there, Rydabent, who lives up in Lincoln, NE, was bemoaning the fact that it was 28° up there and his Stratus recumbent was gathering dust. When I got back to the house, I couldn't help but rub it in when I replied:
"I feel your pain, Rydabent! When I read your post, it was a bone-numbing
63° F
!
"After a couple cups of hot coffee and a hot Panini sandwich, I gutted it out and rode up to the bike shop ...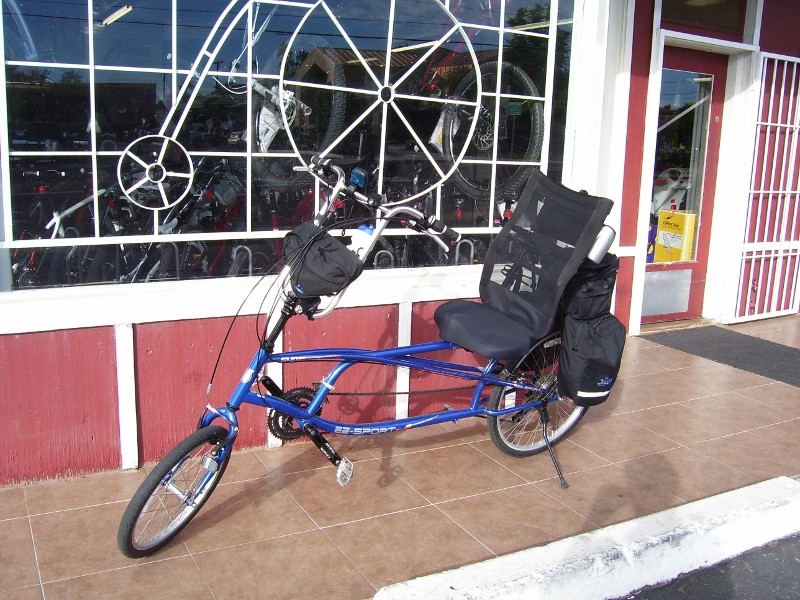 ... "where I bought a pair of knee warmers in preparation for commuting at 5:30 AM during January and February.
"'Do you want to wear them ... now?' the gal asked, with a really strange, quizzical look on her face.
"I looked down at the thermometer on the bike computer of B
luetiful
. It now read 68° F.
"'No,' I whimpered, 'I think I'm good.'
"(Sorry guy, the blast furnace that is a Phoenix summer does weird things to your head; I can't help but revel in the gorgeous fall and winter temps around here.)"