Took a break today, in a park we sometimes take the granddaughters to play. They have truly deluxe playground equipment. A feature on one of the sets of monkey bars consists of large plastic cylinders stacked on top of one another, with a pole running through a hole the middle of each of them. The cylinders spin very easily; on one side is a picture of a dinosaur, on the other side is the scientific name of the beast and the English name.
This one caught my eye: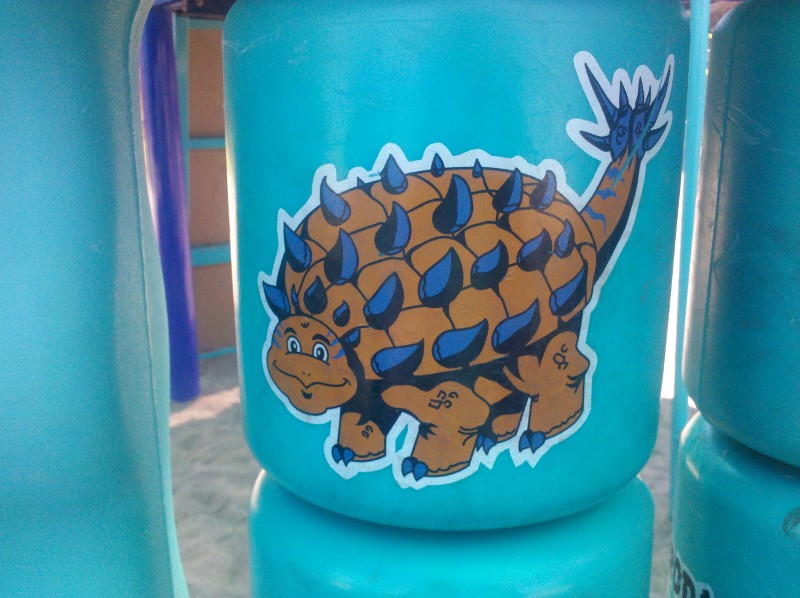 And on the other side: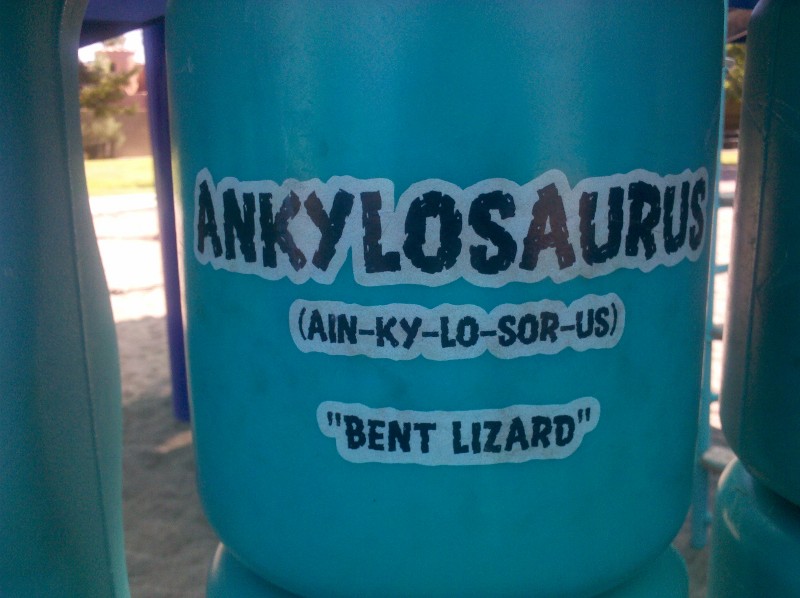 (chuckle)
Ankylosaurus - The Bent Lizard.
Isn't that a great name for a recumbent? 'Course, I could never name one of my bikes that, I can hardly
say
it!