Some of you will remember that after my old wireless Specialized Speedzone computer fell off
Bluetiful
--- and got run over by her rear wheel --- that I "upgraded" to a
Trek Incite 9i
.
You will also recall, from that blog post, that I really wasn't all that impressed with the Trek, for a lot of reasons. Well, I am now even
less
impressed with the Trek, because less than a year from when I purchased it, it has given up the ghost.
I visited my favorite LBS, and saw that Specialized has redesigned the Speedzone: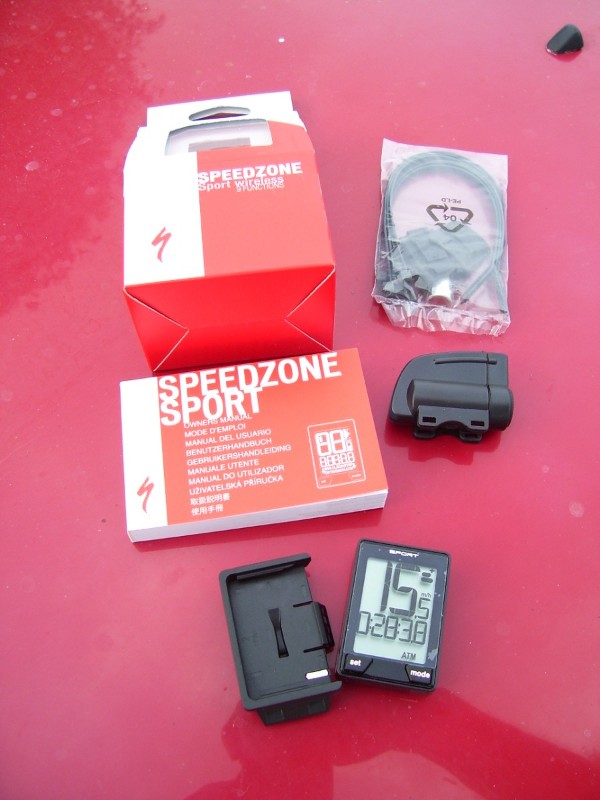 The nifty stem mount is no longer available, but the computer slides sideways into mount: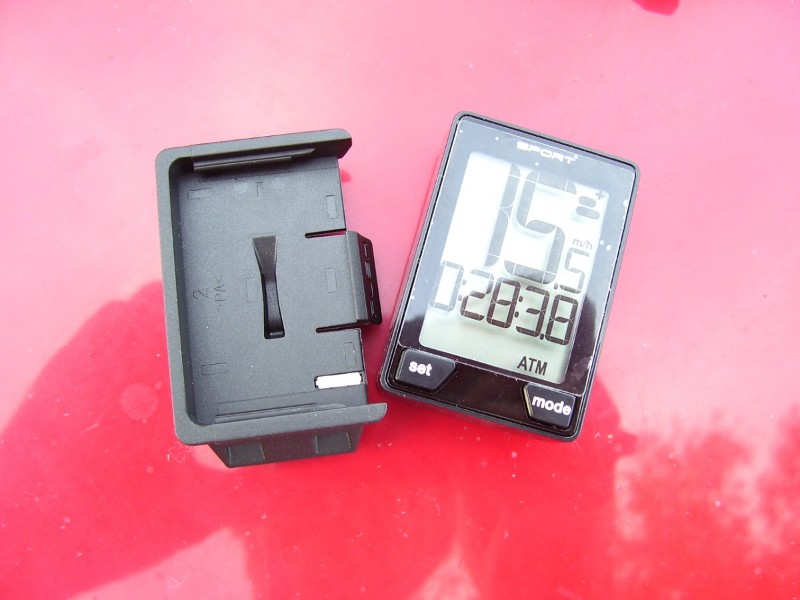 Some of you may remember that the old Speedzone slid into the handlebar clip from the bottom, and that was why it was knocked out of its mount and was destroyed:
RIP, Speedzone
.
The new Speedzone mounted quickly. The only issue is that the ape-hanger handlebars on
Bluetiful
provide a very narrow mounting space next to the stem, so in order to slide the computer out of the clip I need to rotate the mount slightly towards the rear of the bike in order for it to clear the pinch bolt on the stem as it slides to the right.
Setup was a breeze, thanks to the excellent manual provided by Specialized. (The Trek manual was absolutely horrible, in addition to being incorrect!)
In addition to having a new design, and a new type of mount, the new wireless Speedzone also has an autoactivation feature when the wheel starts turning, which means no more getting halfway through a ride and discovering the computer hasn't turned on!