Got up late, took a leisurely ride to Starbucks for a Caffè Mocha and a Fruit and Cheese Plate.
Puttered around the house, ran cleanups/defrags/malware checks on the computers.
Around 2:30 PM, hopped in the pool with granddaughter Keira and her mom and dad: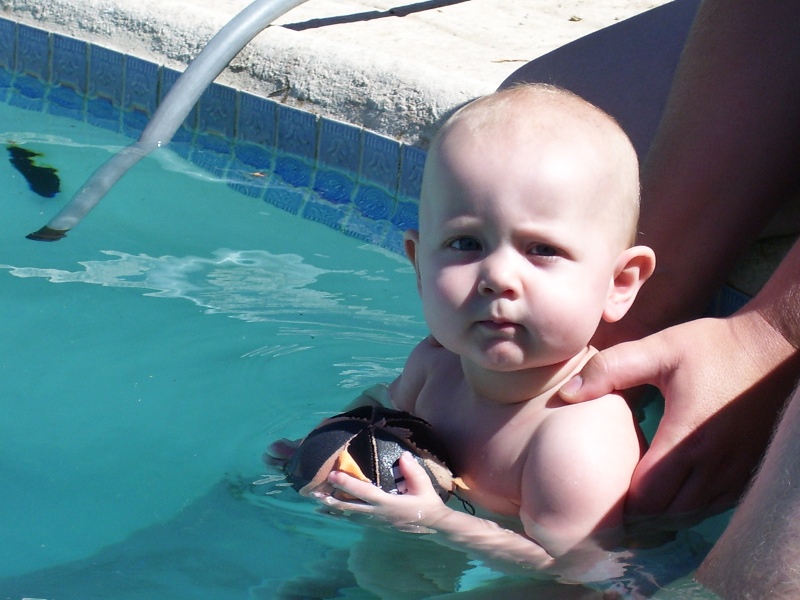 Hopped out of the pool, showered up, maybe take a trip back to Starbucks this evening.