Yeah, yeah, I know. I haven't posted anything new in quite a while. Well, I got an excuse: work has dominated almost every waking moment for the last month and a half.
On July 29th, I had to take all of the equipment, and the rack, from our present Goodyear, Arizona, office ...
... and move it about a mile down the road to our new office location. And I had to do it in about two hours! With only one guy helping me! And we had to dodge raindrops the whole time!
Only when we were finished did the clouds part and I had a gorgeous sunset as I boomed back to the Phoenix office ...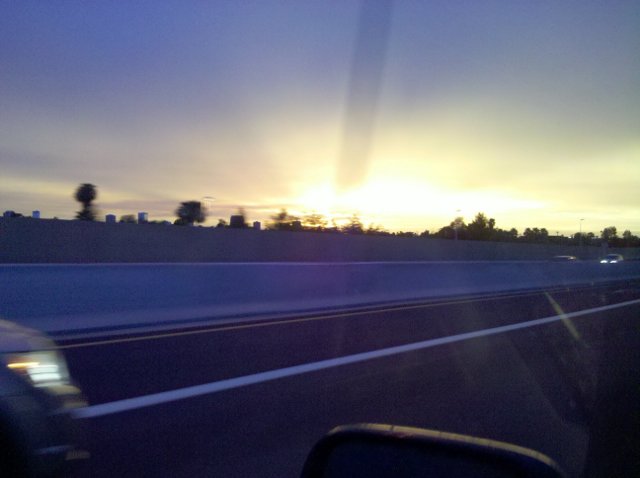 We are also upgrading our Internet speeds by putting in fiber optic cable at our new Goodyear office and our Phoenix office ...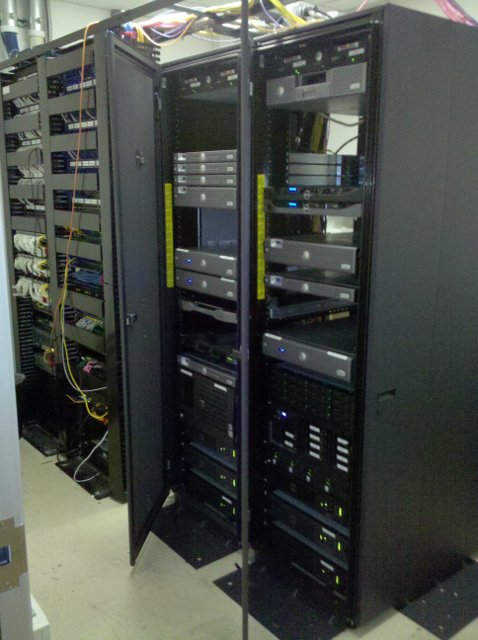 If you look closely at the rack on the right in the above picture, about a third of the way down from the top of rack you'll see two bright blue lights, one above the other. These are my new Dell KACE KBOX management and deployment systems. In between the Goodyear move and Internet upgrades, I've had my office full of spare workstations ...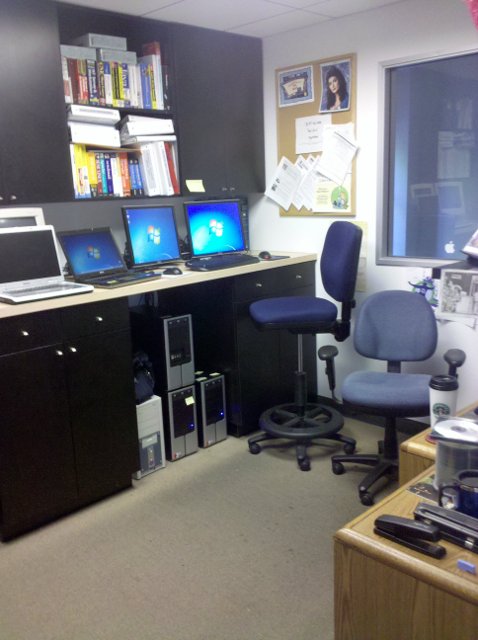 ... You can't see them all in the above photo; there are a total of
eleven
workstations in all on the bench and on my desk to the right. I've been installing, testing, reconfiguring, etc., in the remaining free time that I've had during this last month.
Today, I finished. From now on, barring any physical hardware problem, I will have to visit each of our 150 workstations only once, and that will be to set up the systems so that they will boot from the network cards in them and Wake-On-LAN; a process which takes all of about a minute.
Then, I can upgrade the machines from Windows XP to Windows 7, install our Office suite software on them, install our two CAD software systems on them, install the GIS software, and install all of our utilities and any new programs on them ... from the comfort of a workstation in my office.
From that workstation in my office, I can boot the machines, shut them down, log into them ... literally do everything I can do from the keyboard, mouse and monitor which are attached to the machines.
Oh boy! I'll have more time for playing with my granddaughter, riding the bikes ...
and posting to my blog
!