Last Monday I rode
The Roadley
up to Starbucks for a nightcap.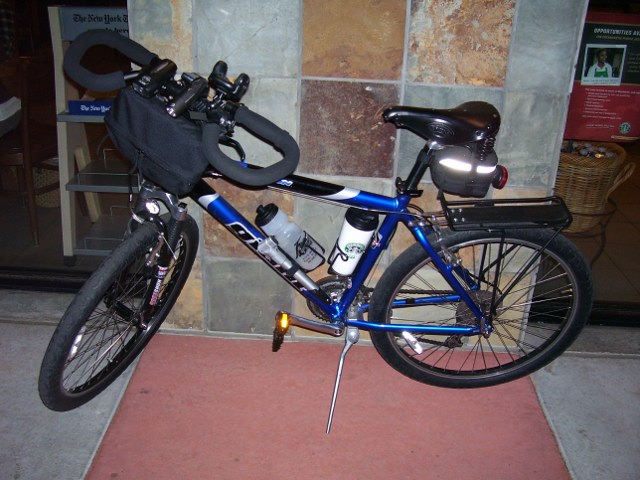 When I came out with my Chai Latte, I noticed a young fellow with a long ponytail looking over my bike. I surmised, by the backpack with the bike light on it, that he was the owner of another Giant which was parked a few feet from mine: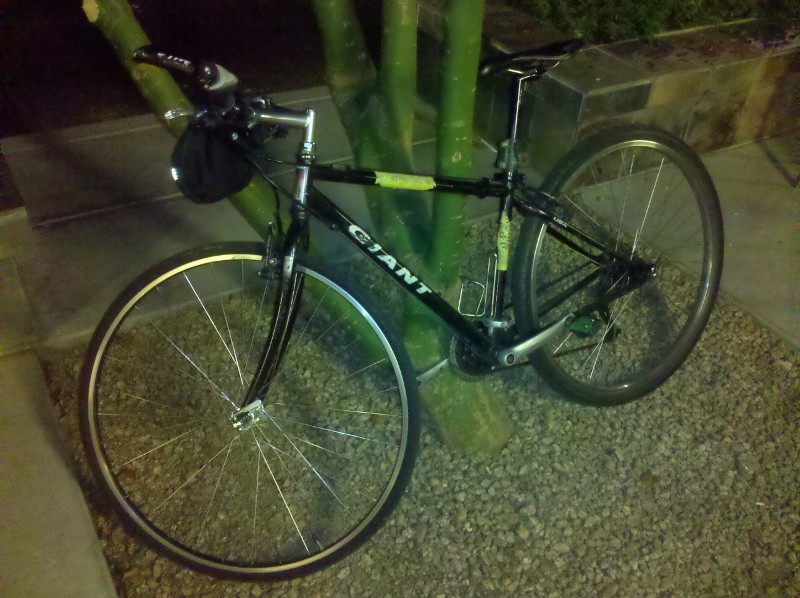 I was right, his name is Jim and for the next half hour he and I chatted about bicycles and various things. That well-used Giant of his is a REAL working bike: he frequently uses it in downtown Phoenix as the engine for his pedicab business. From his description, I believe he has a "trishaw" sidecar add-on, where a couple of key points of the sidecar frame bolt to the bike frame.
He was really interested in the inverted tread tires on
The Roadley
, along with that comfortable Brooks seat of mine. I was really impressed that he would work an 8 hour day hauling around 300 to 400 pounds of people on a bike!