My wife and I took our oldest granddaughter to Sky Harbor, the airport in Phoenix. It's a fun, unique outing we enjoy every once in a while.
As many times as we've been there, this was the first time I've seen the unusual Police Cruisers they have: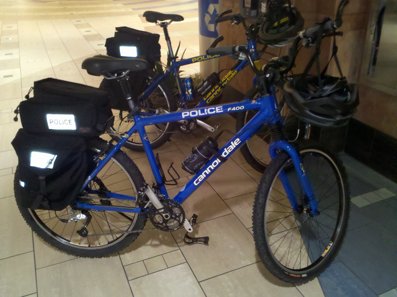 Pretty neat.
I am
so
tempted to ride
Bluetiful
over there one day and and boom down the walkway on the passenger level. Do you think they have sirens on those machines, and will pursue me?
"You there! On the blue recumbent! PULL OVER!"