So, I rode
Bluetiful
and
Hardiboi
over to the Starbucks around noon today.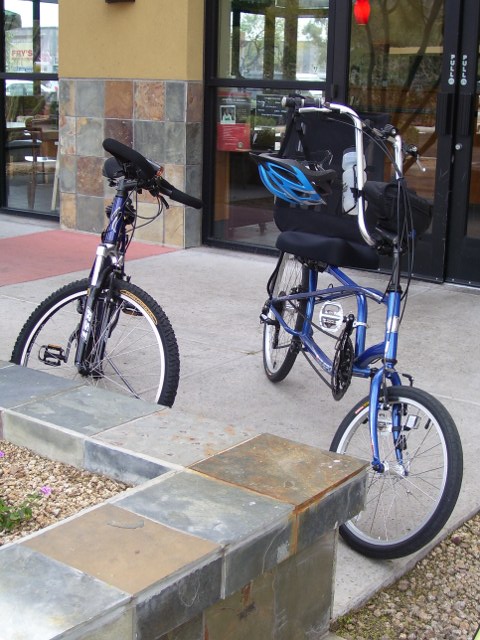 The tall, pretty barista suggested I try the Grande Cinnamon Dolce Latte with White Mocha. So I did and I have to say it is a very good change of pace for a coffee fix.
Beautiful day to ride, it was room temperature out with scattered clouds and a light breeze.
On the way home, I zoomed through an intersection right across the bow of a fat indigent chick pushing two stolen shopping carts from a local mall --- along with having three or four snotty nosed kids in tow --- who called me an (expletive deleted).
Did I mention the unusual drink I got on my Tour de Starbucks was a nice change of pace?