The weatherman was predicting rain here, snow in the high country and fierce winds. So I decided it wouldn't be a good idea to ride to work today.
...
Here's the picture from outside my office: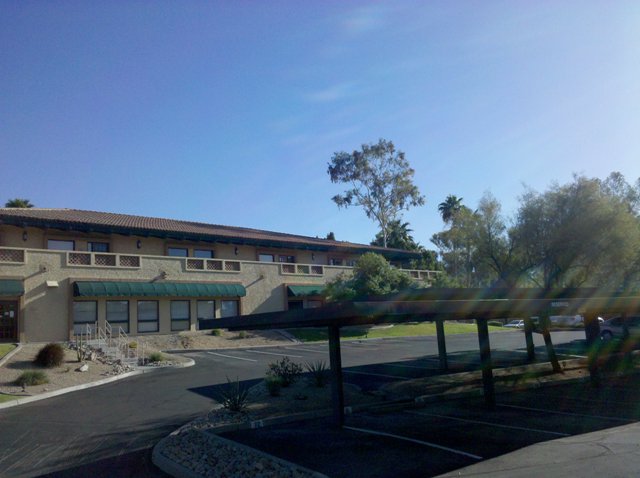 I would have pointed the camera more towards the sun, but as you can see its just too dang bright! The breeze is really light ... feels good ... Weatherman ... yer fired!
Wait! It's
April 1st
! You don't think ... Aw ... NUTS!
(BTW, the picture was taken with my
New Communication System
.)