Usually I run my Saturday morning errands on the Roadley. It is much more maneuverable than the long wheelbase Sun recumbent, and a much more comfortable cruiser than the Batavus. Sometimes, though, I have a To-Do list with a route which makes a pretty nice ride to take on the Sun: no sharp turns, lots of long straightaways, etc. This morning was that kind of ride. My first stop was at the Starbucks, which is right in the shadow of the Talley building. This picture was taken about a half a mile away: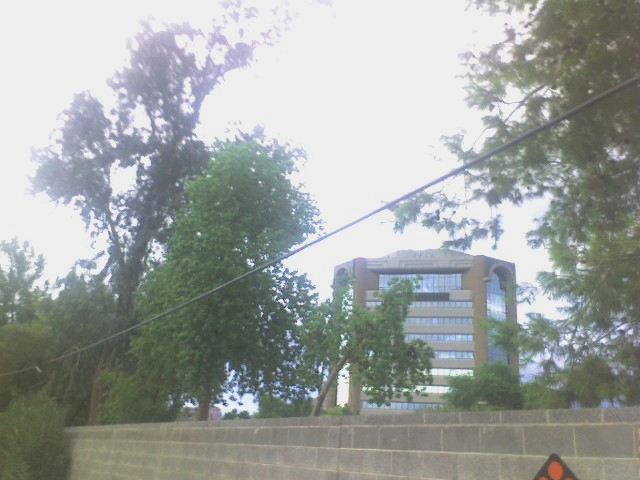 The folks at the Starbucks know me and always ask how my ride is going: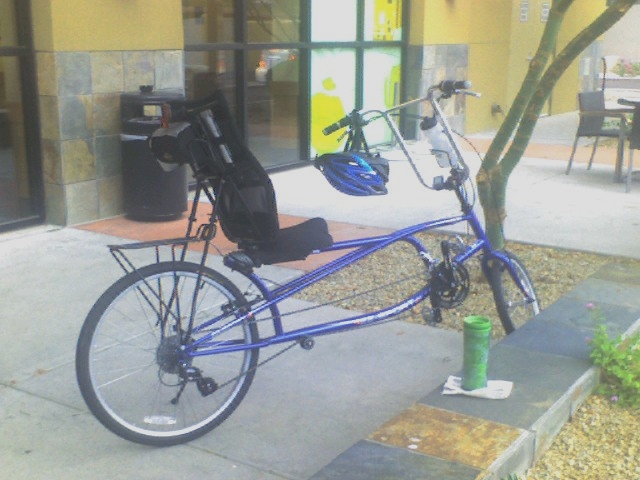 I have to apologize for the picture quality, I forgot my camera at home and these were taken with my Moto Q. That green Starbucks cup you see on the planter bench fits perfectly into the insulated bottle cage on the left rear seat strut of the recumbent.

Looking to the east this morning I see a storm approaching: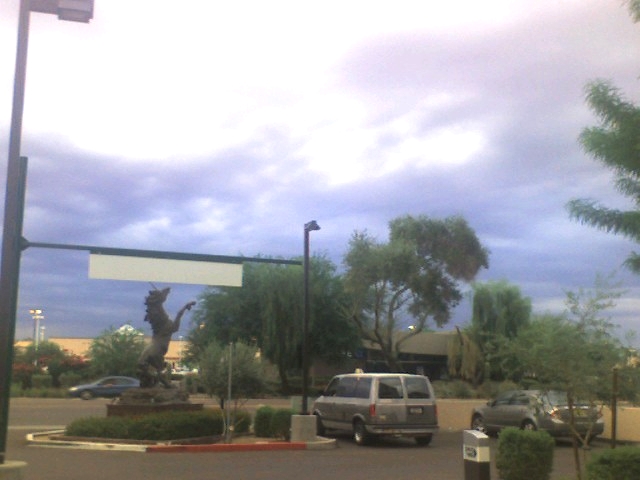 There is a Chase bank back behind the trees in the picture above. It was one of my errand destinations.
I finished the trip and got back to the house just in time. The rain has been steady since I pulled into the driveway. Hopefully, it will quit in time for my evening ride back to Starbucks.